Do you have an open area under your stairs that could be put to better use? Some older house constructions have the main electric supply entering the building under the stairs,which is sometimes exposed and could be a danger to those inquisitive little hands.
Why not create a usable cupboard for all those every day items you need to find a home for.
Below we can see quite a large area under this customers stairs, which when converted provided  ample and usable storage. Working with the clients requirements this project incorporates four draws, tailor made to fit the available opening and two hinged doors to complete the transformation.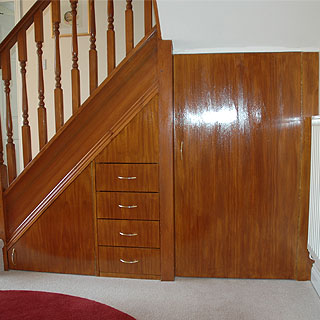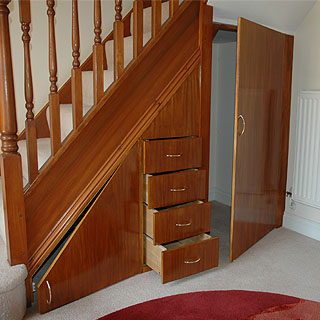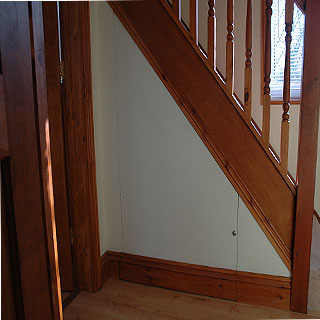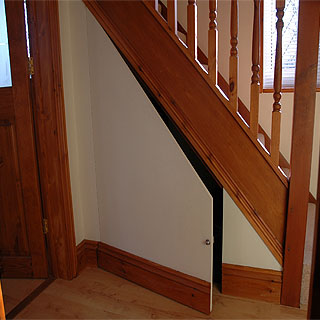 As you can see the cupboard blends in lovely with the rest of the decore and when the door is shut with the small push button handle it is hardly noticable.
The door is hung on a continuous piano hinge which provides maximum strengh and can be painted to blend in with the rest of the paint work. 
Keep a look out for future plans relating to this understair cupboard  enabling you to construct this project yourself . 
These photos show just a simple door fitted to an open staircase, which provides quite a large storage area and at the same time hides away the electrical supply which enters the house at this point.
When closed, the door simply merges in with the rest of the decor. As the skirting is fitted to the bottom of the door, this completes the quality finish.