Upon receiving a request from this customer, a visit was arranged and after discussions with our clients, a sketch and quotation was produced for these custom made bookcases.
Made to sit each side of the chimney breast  and fitted with scribing pieces, makes for a flawless fit. The shelving in the top of each unit is adjustable and will accommodate a variety of book sizes. The bottom half of the units as we can see, have a pair of doors which when opened reveal a small draw for those odd little things needing tidying away. Small  holes were cut in the back and top and fitted with inserts to provide access to power sockets and routing cables to the work surface.
For the main construction a wood veneered MDF board was used. These units were totally prepared off site and finished to the customers colour  requirements.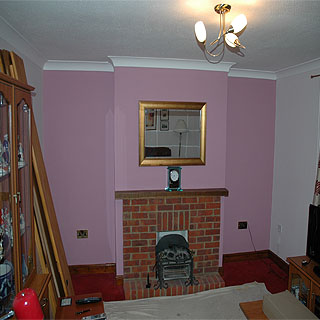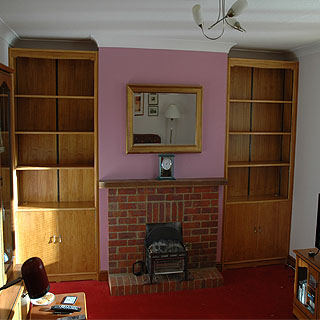 Made to be assembled on site allowed for easy access to the required resting position and no mess or dust was produced while fitting.