Rejuvenated kitchen worktops
Do you have solid wood worktops in your kitchen?
The expense of replacing your worktops can be quite considerable if you have damaged them. Usually that rush in the kitchen, a hot pan or lid placed down on the worktop and then finding an ugly burnt mark when cleaning up.
 To change your tops will involve removing taps, damage to tiled splash backs and your kitchen can be out of action for at the very least a couple of days.
If your tops are solid wood, usually beech oak or teak, we can renovate your tops. Those ugly burnt marks removed in most cases totally and your tops resealed to make your kitchen look as good as new.
The majority of kitchens can be restored in one working day and useable the following day.
Below are a few pictures of recently rejuvenated tops.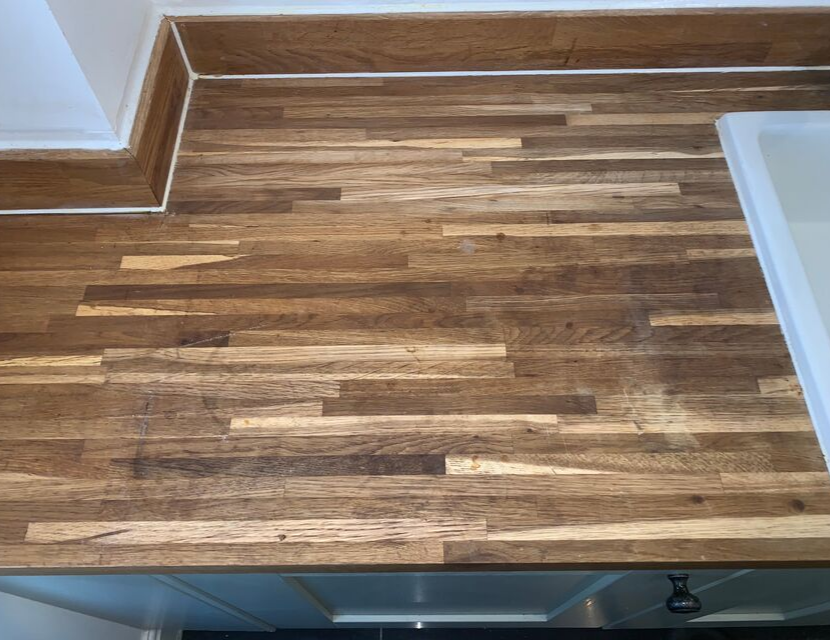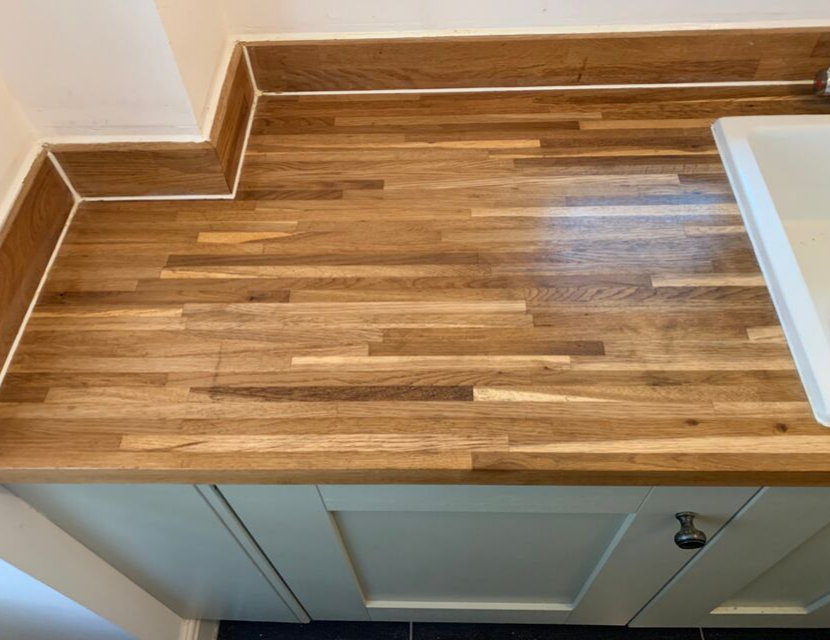 These worktops in both the kitchen and utility room were completed in one day and resealed.
As you can see a beautifully restored kitchen back to its former glory.